The guidelines of the Joint Commission for Mechanical Engineering apply to externally completed theses.
The topics of the bachelor's, study and master's theses are oriented to the departments:
Laser Development and Laser Optics
Process development
Systems engineering
Theoretical, constructive and experimental work is offered in all departments. The current topics are announced in detail on the notice board at the Institute for Jet Tools in the Pfaffenwaldring 43. Basically, all tasks are partial aspects of ongoing research and development work at IFSW, as well as joint projects with industry.
The employees of the individual departments are available for inquiries by telephone or e-mail. For further questions please contact the lecture support.
For the successful formulation of final theses, we recommend the course offers for scientific writing, which are offered by the writing workshop of the University of Stuttgart.
Themes
Thema: Hairpins Defektfrei Schweißen
Kontakt: Eveline Reinheimer
Download als PDF
Thema: Konstruktion einer Druckkammer
Kontakt: Eveline Reinheimer
Download als PDF
Thema: Untersuchung von Auswertemethoden hinsichtlich der Eignung des Temperaturfelds zur Defektdetektion beim Laserstrahlschweißen von Metallen
Kontakt: David Traunecker
Download als PDF
Topic: Deconvolution - Simulationsstrategie für den Laservolumenabtrag?
Contact: Matthias Buser
Download as PDF
Topic: Temperaturabhängige Bestimmung des komplexen Brechungsindexes von Stahl im festen und flüssigen Zustand
Contact: Michael Sawannia
Download as PDF
Topic: 3D-Rekonstruktion von Schnittfronten beim Laserstrahlschneiden
Contact: Michael Sawannia
Download as PDF
Topic: Simulation Umströmung mit OpenFoam
Contact: Eveline Reinheimer
Download as PDF
Topic: Weiterentwicklung von high-power Ultrakurzpulslaser-Verstärkern
Contact: Florian Bienert
Download als PDF
Topic: Pore analysis in ceramic laser material
Contact: Stefan Esser
Download as PDF
Topic: Abschlussarbeit im Bereich der optischen Kohärenztomografie für das Laserstrahlschweißen
Contact: Jonas Wagner
Download as PDF
Topic: Untersuchung von Alterungsmechanismen in rot emittierenden GaInP-Scheibenlasern
Contact: Uwe Brauch
Download as PDF
Your contacts for industrial inquiries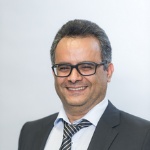 Marwan Abdou Ahmed
Dr.
Head of laser development and laser optics department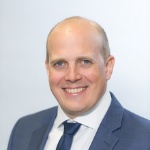 Volkher Onuseit
Dipl.-Ing.
Head of system engineering department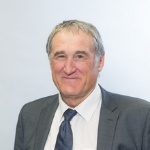 Rudolf Weber
apl. Prof. Dr. phil. nat.
Head of process development department