Institut für Strahlwerkzeuge / University of Stuttgart (USTUTT)


Project coordinator

A significant core research area at the USTUTT is devoted to fundamental investigations on diode-pumped solid-state lasers (mainly thin-disc lasers and fiber lasers). Current efforts concentrate on the reliable generation of radiation with high beam quality and the power scalability of lasers in all modes of operation (cw, Q-switched, mode locked). Strongly related to the research on high-power lasers the USTUTT also develops novel optical elements for the polarization (radial and azimuthal) control of the laser radiation. Within the core research area on laser-based Process Development the knowledge on fundamentals gained in the continuous research on the interaction between laser beams and matter is exploited for the development of novel laser-based manufacturing techniques. Dr. Marwan Abdou Ahmed will coordinate the project and will lead the USTUTT input to "RAZipol". USTUTT will develop the radial/azimuthal polarization optics and their integration in the different laser architectures. Moreover the USTUTT will develop the multi-pass thin-disk amplifier and its full the analysis.
Dr. Marwan Abdou Ahmed received his "Diplôme d'Etudes Approfondies" in 1999 and his PhD degree in 2003 at the University of Saint-Etienne, France. In 2004, he joined the USTUTT, working mainly on the development of polarization and wavelength selective optics for high-power solid-state lasers. Since June 2011, he is responsible for the "laser development and laser optics" department at the USTUTT. Marwan Abdou Ahmed received his Habilitation degree for the University Paris-Sud XI in May 2012.

Visit Partner website
Lumentum



Lumentum Holdings Inc. ("Lumentum") (formerly part of JDSU/Time-Bandwidth Products) announced the completion of its spinoff from JDSU on August 1, 2015. Lumentum is now an independent, publicly-traded company. The spinoff results in a more focused and agile structure to better address the demands of the accelerating pace of technology and market change. The former company Time-Bandwidth Products (TBWP) was founded in 1994 (30/12/94) and became a leading manufacturer of ultrafast pico- and femtosecond laser systems for industrial and scientific applications, featuring a combination of excellent performance specifications with reliable, turn-key operation. TBWP pioneered the commercialization of semiconductor saturable absorber mirror (SESAM) mode-locking, originally developed at ETH Zurich (Swiss Federal Institute of Technology) and LUMEN continues to develop reliable ultrafast lasers based on this technology for commercial applications in micromachining, semiconductor, life sciences, telecom, medical, and scientific markets. LUMEN's key expertize include prototype development, testing, packaging, and commercialization of high performance ultrafast solid-state lasers implementing SESAM technology, and technology road-mapping for novel lasers for micromachining and other applications. TBWP has proven track record of successful participations in EU collaborative projects, including projects Multiwave, FastDot, LIFT, Marie Curie IIF, Nexpresso, ISLA, HiCORE, to name a few.
CNRS-LCF




The Laboratoire Charles Fabry (LCF) is a "Joint Research Unit" (UMR 8501 directed by Dr. P.Chavel) between the French National Center for Scientific Research (CNRS), the Institut d'Optique (IOTA) and the Université Paris-Sud. The LCF is located in the IOTA building at Palaiseau in the center of the Paris-Saclay area and IOTA provides to the LCF the scientific environment (office and research laboratories) needed to perform it's research activity. LCF has around 40 permanent doctoral-level scientists, some 50 engineers and technicians and 40 doctoral students and post-doctoral fellows. Permanent researchers working at the LCF are members from the CNRS (full time scientists) and from the Université Paris-Sud (assistant professors and professors) and are working at the LCF due to the "Joint Research Unit" status. Research at LCF covers a broad range of optical research, both fundamental and applied, with emphasis on experimental aspects.

The LASERS group from LCF is composed of 17 researchers (including 6 permanent positions, 7 PhD students). It has a recognized expertise in IR and visible diode pumped solid-state lasers, from cw to the fs regime. The LASERS group has developed the concept of single crystal fibers for high power diode-pumped solid-state lasers since 2003 and the passive coherent beam combination (http://www.lcf.institutoptique.fr/lcf-en/Groupes-de-recherche/Lasers). LCF has a strong collaboration with Fibercryst (common research lab) and will work mainly on the pre-amplifier based on single crystal fiber to boost the pulse energy provided by the mode-locked oscillator developed by TBWP. LCF will investigate innovative design for polarization control, annular pumping and coherent combining configuration.

All the experiments for the RAZIPOL project will be performed by the LASERS group from the LCF at Palaiseau staffed by personnel from CNRS and Université Paris-Sud.

The RAzipol project will be managed for the LCF by the Ile de France-Sud Regional Office of CNRS (DR04), which is fully experienced in this field with dedicated staff for legal, financial and administrative issues. The French National Center for Scientific Research (CNRS), created in 1939, is a public organization for scientific and technological research under the authority of the Ministry of Research.
Dr. Patrick Georges received an engineering degree in Optics from Institut d'Optique in 1985 and the Ph.D. degree in 1989 from the University of Paris-Sud XI. He is currently a Senior Research Scientist at the CNRS-IO and received his Habilitation degree from the University of Paris-Sud XI in 1998. He leads the LASERS group at LCF. He has published more than 210 peer-reviewed journal papers, 40 invited international conferences and holds or has applied for 11 patents. He is a Fellow of the Optical Society of America. He will serve as Program Chair of the 2013 CLEO-Europe Conference.
FIB


FIB was created in 2003 (13/10/2003) to bring to the market the single crystal fiber technology. The company is based in Lyon (France), and nine people work in it. The CEO of FIB is Jean-Marie Fourmigue. The company has two main activities: Production and sales of single crystal fiber (SCF) for nuclear science, production and sales of high power laser gain module Taranis. For industrial markets, FIB focuses its activity on the laser products. The Taranis product combines the technology of single crystal fibers for lasers with a patented cooling technology. Thanks to this product, our customers can amplify laser sources up to several hundred Watts average power and several tens of MW in peak power. Those capabilities are above the limits of usual laser technologies for amplification. The main fields of expertise of FIB are: production of scintillating materials, production of laser crystals, production of operational modules integrating those crystals, design of laser amplifiers, experimental testing of laser amplifiers. FIB is in close relationship with the Institut d'Optique of Palaiseau through a collaboration agreement. The company is coordinating a research program funded by the French ministry of defense (DGA) for compact laser systems. FIB is also partner in a MC-NET research program in nuclear science.
Julien Didierjean, PhD graduated from the Ecole Supérieure d'Optique in Paris. He mades his PhD on single crystal fiber lasers and thermal effects in DPSS lasers at the CNRS-LCF in Palaiseau. He is now product manager of the Taranis product line at FIC and manager of the optical team of the company. He is also responsible for the patents of the company and he is co-author of the three patents delivered to FIB.

Visit Partner website
Next Scan Technology BVBA (NSTBVBA)



Next Scan Technology BVBA (former eSolea) was founded in 2003 as a project engineering company for research and manufacturing industry. The backbone of these engineering services is a track record of OEM vision and laser based solutions developed for large format laser printers being used in PCB and offset plate exposure systems.
In 2009 the founders of Next Scan Technology identified an opportunity to introduce polygon scanner based into the market place. Although Next Scan Technology BV was founded in The Netherlands, the engineering and production was supported by the eSolea operation (owned by the co-founder of NST). After a successful introduction of such a high throughput scanner at the Laser Munich show in 2011 eSolea was acquired by Next Scan Technology BV to secure IP and expand R&D resources for the development of high throughput scanning devices in laser based material processing. In 2014 the name eSolea has been changed into Next Scan Technology BVBA. This company offers the Razipol project specialist areas on: 1) polygon scanning; 2) wide field mirror based optics (patent pending); 3) high speed pulsed laser synchronization (IP SuperSync™);4) Raster Image Processing and large bitmap raster scanning.
System architecture & Project coordination: Ronny De Loor (CTO): Co-founder of Next Scan Technology. Master degree in electronics, specialization in laser based optical systems. Project manager and system engineer in international multi-disciplinary projects including optics, electronics, mechanics, robotics and embedded software design. Patent management, funding application, 5 patents in laser writing field.

Visit Partner website
Next Scan Technology (NST)



Next Scan Technology was founded 2010 to offer the laser material processing community a high speed scanning solution for ultrafast lasers. By their 'cold' machining these lasers provide new opportunities to process a wide range of materials. Their deployment however in large scale production is blocked by the lack of adequately scaled scanning systems. Based on proven engineering concepts and a 20 year track record in the development of optical scanning devices the NST team developed a polygon scanner solution. Together with a new to the world all-mirror 'telecentric' optics and reliable SuperSync™ controls NST unlocks the potential of high pulse repetition rate ps/fs pulsed lasers. Product (IP) Management, Licensing, Sales & Marketing is executed through the Next Scan Technology BV (NST NL) in Silvolde, the Netherlands. R&D, Engineering and Production are executed through Next Scan Technology BVBA in Evergem, Belgium, where a dedicated team offers a deep understanding of scanning devices.
Project & Product (IP) Management: Lars Penning: Co-founder of Next Scan Technology with background in Industrial product development & Technology venturing. Track record in application engineering, business development and international Sales & Marketing

Visit Partner website
GFH GmbH



GFH GmbH was formed in September 2000 and has more than 10 years of experience in specialised machine building and since 2008; it offers a portfolio of laser micromachining workstations. The workstations are used for processing various materials and a range of applications including micro-drilling, micro-structuring, simultaneous five-axes-machining and a combination of a rotating, angled beam with CNC-movement for flexible adjustment of cut width. A focus of the development activities lies in the R&D of manufacturing processes and its transfer and realisation in innovative systems for machining. This includes hard- and software to control the beam and component movement and the development of efficient machining strategies for ablation, micro-structuring and precision drilling. GFH also runs a precision manufacturing facility for small batch and prototype production as well as feasibility trials. GFH has participated in several EU R&D projects and national projects and has extended its expertise with these projects. GFH is in a BMBF-funded project related to CFRP machining.
Dr. Roswitha Giedl-Wagner Ph.D has more than 15 years of experience in laser micromachining of various materials. She gained a Ph.D from the University of Hull in the UK working with excimer lasers to produce Fibre Bragg Gratings and has been involved in several research projects related to She has hands-on experience in laser applications with short and ultrashort pulse lasers. Process experience includes 3D ablation, precision drilling, cutting and micro-structuring for a wide use in various sectors of industry like the automotive, medical and sensor production.

Visit Partner website
SLV M-V GmbH





The SLV M-V GmbH was founded in May 1994 as a non-profit research institution with focus on laser material processing. The company´s main fields are education and training, quality assurance, materials testing as well as research and development. Due to numerous research projects at national and international level, the company has been established as a competence centre for laser technology, especially in the field of laser welding. Since 2009 the scope of research and development also includes micro-machining using ultra-short pulsed lasers for processing various materials in different application fields, e.g. biomedical engineering, micro-fluidics or semiconductor industries.
Dr. Rigo Peters, PhD studied physics at the University of Hamburg and received his Diploma degree in 2005. From 2006 he worked in the group of Prof. Dr. Günter Huber at the Institute of Laser-Physics in Hamburg on novel laser materials and mode-locked thin-disk lasers, receiving his PhD in 2009. In the same year he joined the SLV M-V GmbH in Rostock, where he built up and led the new established micro-processing research division, dealing with ultra-short pulsed lasers. Since 2011 he is head of research and development at the SLV M-V GmbH where he is responsible for 14 national and international research projects including one FP7 project. Since 2005 he authored and co-authored more than 150 scientific papers and talks.

Visit Partner website
Class 4 Laser Professionals AG

Class 4 Laser Professionals AG was founded September 2011 as an affiliated company of the Dutch Reith Laser B.V. The company offers technical and technological support and services with focus on industrial laser processing and laser machinery for end customers but also for laser companies in the market. Class 4 Laser is specialized in laser applications like precision cutting of metals, crystals and ceramics, micro drilling of holes with highest aspect ratio as well as in welding of challenging metals and dissimilar materials. The company is using pulsed high-end solid state lasers,/> fiber lasers and newest ultra-short pulse lasers. Class 4 Laser Professionals AG owns a fully equipped laser application center. This allows development of new laser applications, creation of prototypes and production of complete product series with shortest response times at customer requests.
Dr. Ronald Holtz, PhD has been developing laser applications since 1992. He studied mechanical engineering and has additional degrees in business development and welding engineering (EWE). In 1996 he was involved in the foundation of the laser application center of the Otto-von-Guericke-University in Magdeburg. Since 1999 he has been working for LASAG AG in Thun, up to 2010 a company of SWATCH GROUP and since 2010 a company of ROFIN-SINAR GROUP. His responsibilities have been among others Head of Laser Application, Head of Business Development, Head of Marketing & Sales as a member of the advisory board. Ronald Holtz is Chairman of expert committee FA6 "Beam Technology", DVS ("Deutscher Verband für Schweissen und verwandte Verfahren e. V.") (German Welding Society) and member of the scientific management board.

Visit Partner website
KITE Innovation (Europe) Limited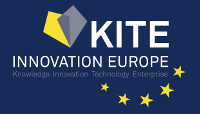 KITE Innovation was established in 2006 to help bridge the gap between the academic and business sectors in supporting collaboration, enterprise, and knowledge-based business development. KITE provides hands-on practical support to all types of initiative in this business space. As an intermediary operating in the market space between business and academia, KITE interact with many R&D based businesses as well Universities and Research Institutes. KITE can manage a wide variety of research & innovation projects on behalf of companies, academics and business support organisations. In particular expertise in the management of FP7 projects is offered to organisations that are coordinating projects. FP7 Project Management Support services cover all the management and reporting requirements of the Commission allowing the coordinator to focus on leading the scientific and research aspects of the project. All project managers possess scientific research backgrounds, and are trained in project management as well as FP7 requirements, ensuring that they can provide informed support in a wide variety of FP7 projects.
Derek McKenzie BSc (Hons), MBA, MinstKT is an electronics engineer by first discipline with over 15 years experience in economic development. After graduating in 1985, Derek joined Plessey Naval Systems in the design and engineering function, where he was involved in the development of electronics and software for command and control systems. He became a Senior Engineer at Plessey, before joining BBN Communications in Scotland, where he was responsible for the pilot introduction of product new to the European market.BBN manufactured data communications equipment used mainly by financial organisations to link their world-wide operations. In 1991, Derek joined Strategem in the company's office in Scotland working with Business Support bodies on projects for small-to-medium sized companies. In 1995 Derek moved to the company's Manchester office to lead the development of best practice programmes in product development and strategy implementation. In 1998 he was appointed, a Director and Team Leader of one of the company's four consultancy teams, focusing on business improvement, best practice and internationalisation. In 2001, Derek added to his responsibilities when he became Director of the company's operation in Wales before becoming Commercial Director in 2005. In 2006, Derek left to establish KITE Innovation with a focus upon innovation consultancy services, directed at University commercialisation & knowledge transfer and stimulation of innovation within small-medium sized companies.

Visit Partner website